2019.8.2 Why does the world's best pencil BLACKWING focus on "made in Japan"?
Out of our online stationery collections, BLACKWING pencils are the most expensive product as a pencil itself alone. We recently had a chance to conduct an interview to a key person of the BLACKWING project to find out why the BLACKWING pencils are regarded as one of the world's best pencils.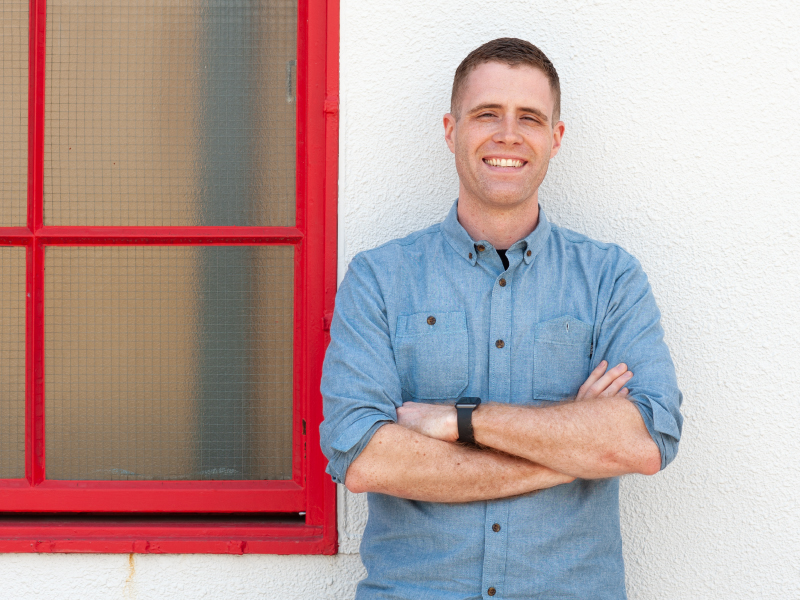 Alexander Poirier
BLACKWING brand manager. Interested in music cultures and measured in literature
Q. What's your responsibility as a BLACKWING brand manager?
I'm in charge of everything concerning the BLACKWING projects from start to finish, closely working with other team members. We've been collaborating with a variety of brands in different industries, and supervising these projects is one of my tasks.
Q. What's the most important philosophy in designing the BLACKWING products?
The good combination of design and functionality is our first priority. We also focus on how we can tell a story behind our products as to why we've developed this product or what message we want to deliver. Any BLACKWING products can never be born without having a story.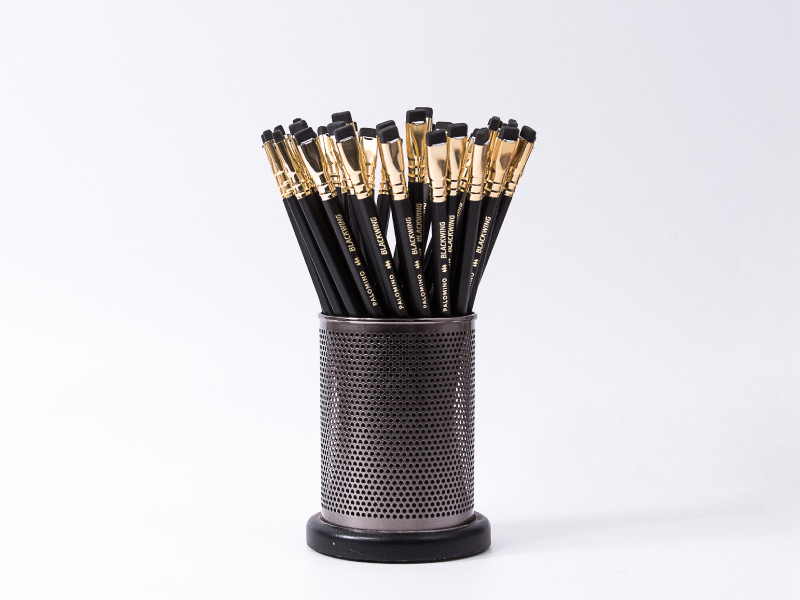 One of 4 core pencils with matte black stick, iconic gold ferrule and black eraser.

Q. Tell us a bit more about a "story"
In general, BLACKWING pencil collections range in two different models – core pencils and quarterly released Volumes series. Every Volume release is individually conceptualized and has a different background story featuring some particular movie, music, place or person. And then pencil design will be decided based on that theme.
Q. What's the story about the Volume 811?
The Blackwing 811 is a tribute to libraries and the hope they represent. It features an emerald gradient finish and gold ferrule inspired by the iconic green lamps that light the halls of libraries around the world. Each pencil is coated with a special phosphorescent topcoat, so it can be a literal light in the dark. The model number 811 is a reference to the American poetry section of the Dewey Decimal System that contains the works of countless inspirational writers.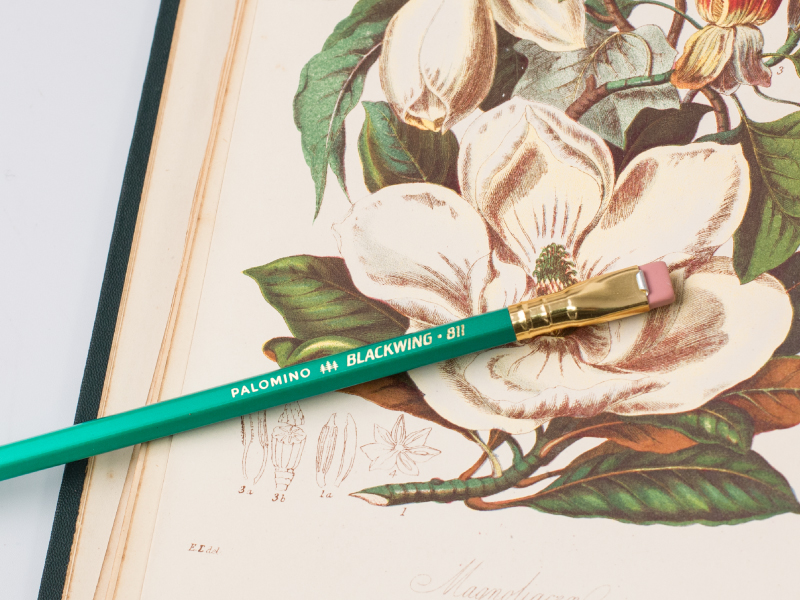 The 811 inspired by a library with special grow-in-the-dark finish. It's already been sold out.

Q. Why does each Volume pencil has a different model number?
Volumes pencils have different stories, and the design is an extension of how we describe our stories. And the model number is something that helps us deliver our stories to BLACKWING users.
Q. How was the model number 811 decided?
The model number 811 is a reference to one of proprietary library classifications called the "Dewey Decimal System" that comprises ten classes, each divided into ten divisions, each having ten sections. In a section 811, there are a lot of great American poetries including works written by Dr. Maya Angelou. Giving a model number to each release is one of ways to help us visualize our thoughts or stories effectively.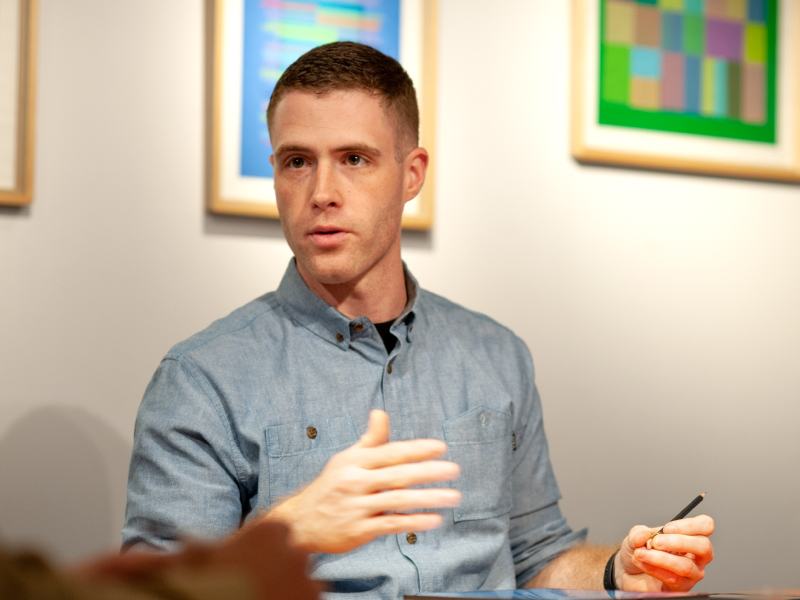 Q. How is a graphite grades decided for each Volumes release?
The 811, inspired by an American poet, has a firm graphite for writers. And the Volume 1, related to a music culture, has a balanced graphite for song writings. We think the choice of graphite grades is closely connected to our stories.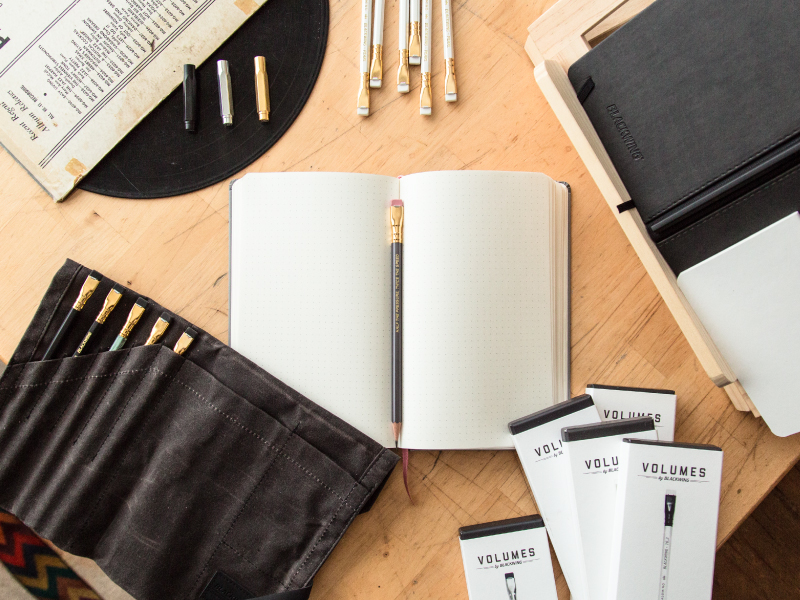 Core BLACKWING pencils range in graphite grade from soft to extra firm.
Q. Are product designs done by hand-drawing with BLACKWING pencils?
Pencil shape is something universal, so the design work is done on my computer with the adobe Illustrator most of the time, where I can work with a variety of digital effects like gradations, stripes or patterns. Of course, I sometimes switch to BLACKWING pencils depending on design phases. Our goal through BLACKWING products is to help people enjoy a balanced lifestyle between a digital and an analogue culture.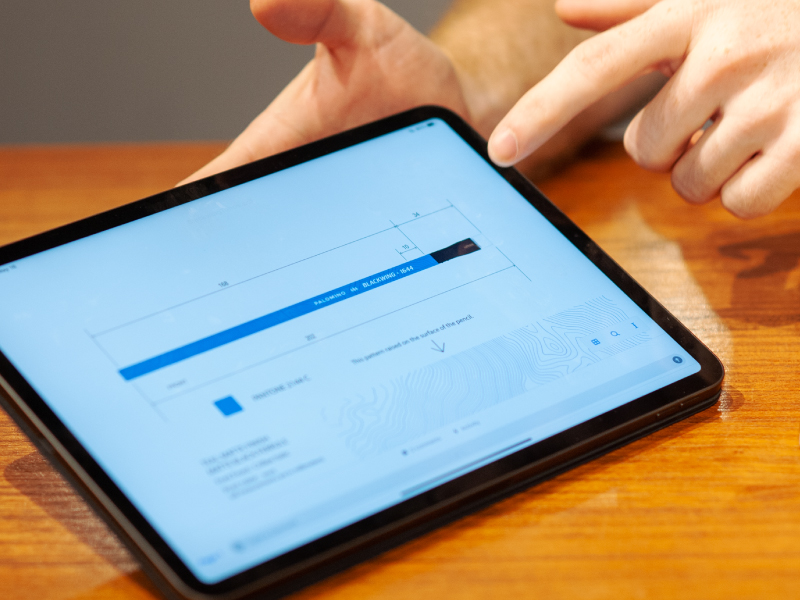 The design artwork done by Mr. Alexander Poirier
Q. What's the important factors on production process?
Actually, most of the BLACKWING pencil production is done here in Japan. Wooden barrels are made of genuine Incense-cedar wood from California and Oregon that sharpens evenly and easily. They are integrated into sticks with Japanese graphite leads in Japan.
Q. Why did you choose Japan for a production base?
It's quality. Japan is one of the most technology-oriented countries in the world and we can pursue the best quality pencils with the skilled Japanese craftsmen. Actually, we've long been selling our own pencil brand, Palomino, which is made in Japan. So it's quite natural that we reach out to Japan for the BLACKWING pencil production.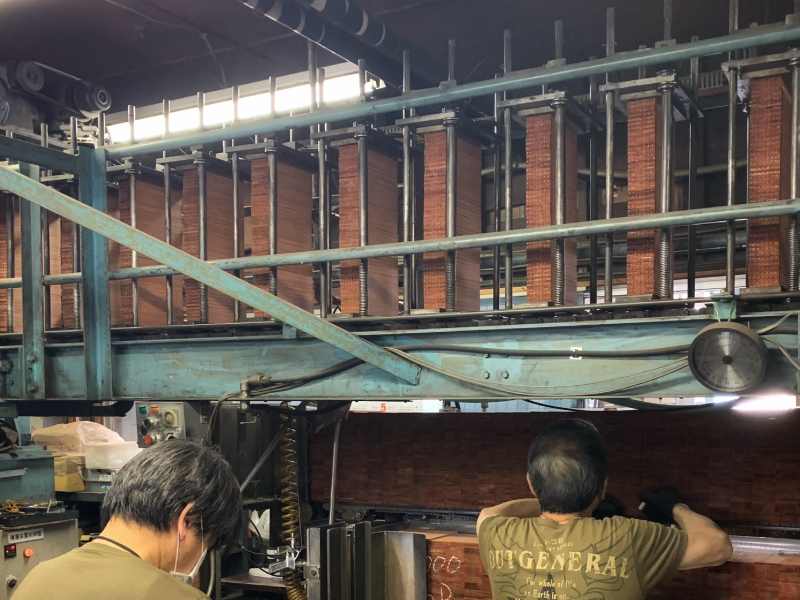 Scene from one of BLACKWING factories
Q. Which pencil parts are processed in Japan?
Graphite leads production, wood-working from slat to stick and finishing process are done in Japan separately by skilled craftsmen. On the other hand, erasers and ferrules are made in Vietnam. The Vietnamese supplier also has an advanced production technology. And then they are sent to the US to be assembled into the finished BLACKWING pencils.
Q. Surprised by the number of factories involved with to make a pencil
That means our first priority is always the quality. Every pencil part being made with the greatest care, BLACKWING pencils show no signs of compromise in detail. I've been making annual visits to Japan to see our craftsmen in person and to thank them for the great work.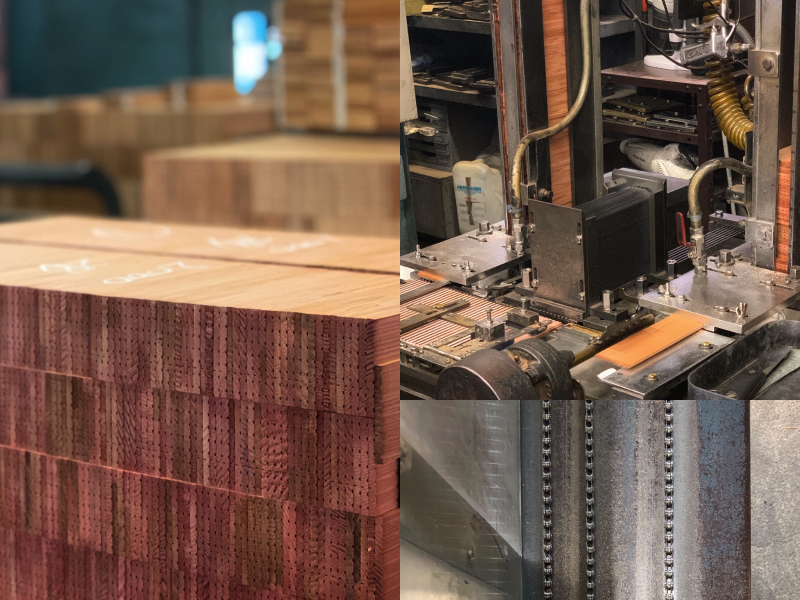 Scene from one of BLACKWING factories
Q. Tell us a bit more about your BLACKWING team
There are 17 staff working for the BLACKWING projects and each of them has a deep interest in sports, music or art cultures. We have a recreation space to play ping-pong and musical instruments in our office, enabling us a good work-life balance. Our working environment is good enough to let us stay creative.
Q. Does everyone use BLACKWING pencils at work?
Yes, of course. My favorite is firmer models and other my colleagues also like to use BLACKWING pencils at work. We also have wide interests in Japanese stationery brands including Mitsubishi, Tombow and Kitaboshi.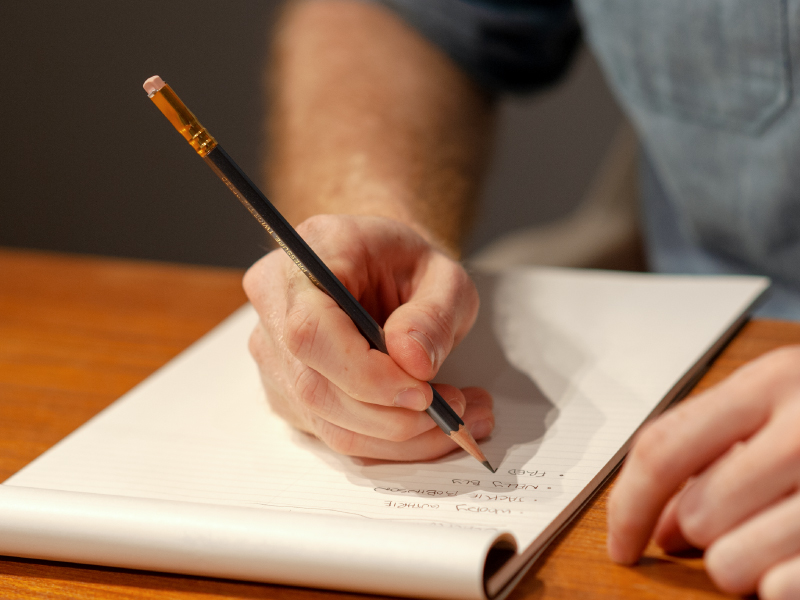 Q. Last but not least, give us a hint about the next Volume
I'm sorry that we cannot give you the slightest information about new Volumes projects. This is due in part to the subscription program we are offering in the US to let our subscribers get the latest BLACKWING releases earlier than any retail channels. They are the one that should be prioritized in any cases. Thank you for your patience for the next release.